We are currently navigating through a strange and fascinating time. Sports have been cancelled; both recreational and professional. Work life looks a whole lot different than it did a month ago. Treadmill-runners at the gym have taken to our streets and trails. Cubicle farms have migrated to home offices, in droves. Crowds in restaurants have transformed into lines for take-out food with touch-free transactions. The predictability of daily life will continue to morph as we collectively figure out "how to do this," and then how to get back to normal – or how a new normal might look. We'll be riding this wave for the time being, which is why now is truly the best time to plan your home remodeling projects. EdgeWork Design Build has assembled a list of the top six reasons that come to mind, although we're positive there are more.
Everyone is home – a lot.
For most, staying at home means a previously bustling lifestyle has been placed on hold, or at the very least brought indoors and onto computer screens. Working folks are meeting in virtual conferences. Parents and kids are all in the same space, and under foot. All this at-home time can amplify the typical mess of daily living. This is the perfect time to take inventory. See
Everyone is home – a lot
, for EdgeWork Design Build's tips on how to take an inventory of your home. When you remodel your home this summer, what problems can we fix? Can we design a space that encourages the continuation of a newfound hobby or tradition?
Make yourself useful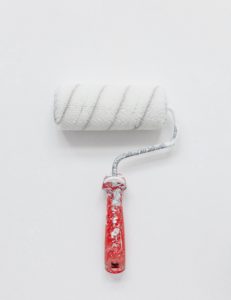 With all this time at home, it's natural to get stir-crazy. We begin to notice the areas of our homes that we've let go. It's tempting to paint a room or install a shelf in an attempt to fill our need to keep busy and feel useful. Before you grab that can of paint, consider your projects holistically. Will painting the bathroom give you a bigger shower? Will a drawer organizer give you more kitchen counter space? If your small projects won't solve your underlying home problems, consider putting your restless energy into building a Pinterest or Houzz board and
schedule a Virtual Design Consultation
with one of our EdgeWork Designers for a conversation about your remodeling needs. Concentrate your efforts toward purging your storage room, so we can turn it into your home gym. Use this time to take inventory of the contents of your kitchen cabinets, so we can plan your new kitchen layout and improve your efficiency with built-in cabinet organization. Let's figure out how to get the stand mixer out of the basement and into the kitchen. Let's devise a plan to expand your bathroom enough to store your towels and toiletries, instead of keeping them in the bedroom closet down the hall. Homeowners frequently find it difficult to fully see the potential in their own homes. It's tough to look past what you are exposed to every day. Our clients often comment that they would have never thought of the best solution on their own, without our recommendations. We bring fresh eyes and unbiased perspective to the potential of your home, and we can guide you through the problem solving and tough decisions with our thorough and easy-going remodeling process.
Innovative technology
The quick shift to working from home and virtual meetings has changed the way most of us live and work. Fortunately for EdgeWork Design Build, prior to the pandemic we had already embraced flexibility in our working arrangements as a way of life and we've often met our clients via computer screen for design meetings and presentations. Your project will always automatically include realistic three-dimensional walkthroughs of your remodeling plans. These are ways that we already make sure we clearly communicate the intent and details of your project.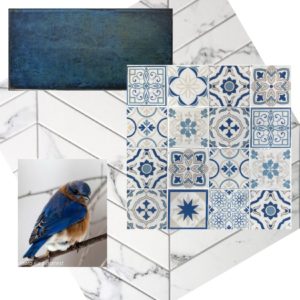 Of course, there are also changes we must make to our usual ways of operating. Until now, our first meeting with you would typically be in your home to talk about your remodeling project. There, we collect thorough measurements and photos, creating a comprehensive list of your needs and wishes, as well as analysis of what's possible for your home. We've challenged ourselves to rethink this – we've put our design-build skills to work on the technology for our Virtual Remodeling Consultation process. With EdgeWork's brand new comprehensive and intuitive tools, we are confident that we will collect the information from you that we need to proceed, while allowing you to play a greater part in your home examination and feel comfortable that we've done our due diligence as we move forward with your design. We are proud of the
EdgeWork Design Build Team
for their enthusiasm and talent to turn our process upside down while remaining focused on the important work of bettering your home. We are excited to share these new tools with you. We can't wait to get started on your design!
Get in line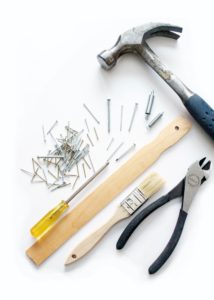 While it may be difficult to begin construction on new projects at this time, we are certainly not slowing down our planning. This is an ideal time to work with homeowners to perfect their remodeling designs, finalize floorplans, select finishes virtually, comprehensively outline our contracts, and diligently line up construction schedules for a series of projects to begin as soon as we are safely able to do so. Our lean team of five operates efficiently with three to four projects under construction at a given time, which we intend to maintain as we begin construction again. Projects that have stalled because of the pandemic will begin first, followed by those that are currently in the design and planning phase. Over the weeks and months to come, we expect our construction calendar will continue to fill up behind those that are already in the cue. Getting started with your planning now is the best way to ensure that your project will be built this year.
Save money on your mortgage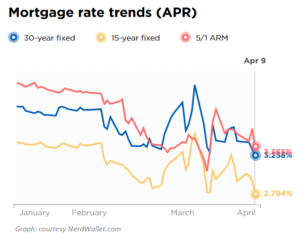 While mortgage interest rates bumped up a bit during March, experts are saying this should not be interpreted as an upward trend. Experts say the reasons for the rise in interest rates during March was due to an overabundance of mortgage applications spurred by the late February fall of rates, as well as the wobbly bond market. You can read more about what the experts are saying about mortgage rates in our
blog post extension
. We ended this week at 3.2% for 30-year fixed and 2.7% for 15-year fixed mortgages, according to NerdWallet.com. We suggest getting your mortgage application process started while rates are low, as banks are sure to see another influx in applications as rates continue to drop. It's important to know what funds are available to you prior to beginning the planning of a remodeling project. EdgeWork Design Build will always begin your planning with an estimated budget for your project. Applying for your financing now ensures your project can be planned with a realistic budget in mind.
Fun in the sun!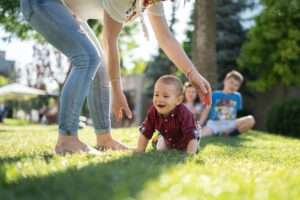 As the temperatures outside warm up, we will all want to get outside. After being cooped up inside the house, the only thing you'll want to do on a sunny day is get outdoors. Let us do the work to plan your project now, so you can enjoy that summer sunshine! Book your
Virtual Design Consultation
today!