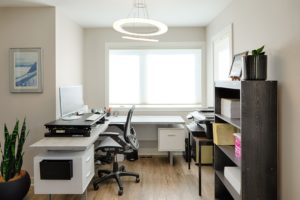 For most, staying at home means a previously bustling lifestyle has been placed on hold, or at the very least brought indoors and onto computer screens. Working folks are meeting in virtual conferences. Couples and housemates attempt to carve out space to conduct business without sound barriers. Parents and kids are all in the same space, and under foot. Furry family companions get a little less nap time. All this at-home time can amplify the typical mess of daily living. Shoes and books that once accompanied children to school are now left in our paths. The few dishes from a quick meal before running to sports practice have morphed into a counter full of plates and glasses and pans, as evidence of ongoing daily sustenance. While we distance ourselves from our neighbors, we are also reminded of the need for personal space within our homes. We are reminded of our inefficient kitchens, our lack of laundry organization, and that a single bathroom is just not enough for all these people.
This is the perfect time to take inventory. Each time you clean up the house, pause to take note of which items end up in the wrong spots. Notice which areas of your home tend to get cluttered the quickest and most consistently. While you prepare your home-cooked meals, notice the pain points in your kitchen. Write down your inventory, and revisit regularly to supplement with additional notes. Use tick marks to denote frequency and create a ranking system as a reminder of which areas are most irritating. Get the kids involved by displaying the list on a white board and encouraging their input.
This sudden and persistent change in our usual routine can also cause stress to our relationships. Notice the source of arguments that seem to arise from lack of personal space. Is it a lack of mirror space when everyone is in the bathroom in the morning? Did you spill dinner on the floor again when you ran into each other in the kitchen? Or maybe you just crave a moment of time alone in a private space. Likewise, there are bound to be blessings you'd like to continue even after we're all back to our usual routines. Perhaps you have been enjoying family discussions together while cooking dinner. That new tradition of movie night would be even better in a comfy new lower level family room. Or maybe a deck or screened porch is the only thing missing from those slow quiet afternoons in the back yard.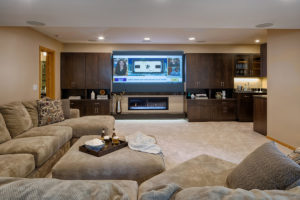 When you remodel your home this summer, what problems can we fix? Can we design a space that encourages the continuation of a newfound hobby or tradition?
Schedule your Virtual Remodeling Consultation.
Read full post: Six Reasons to Plan Your Remodeling Project Right Now